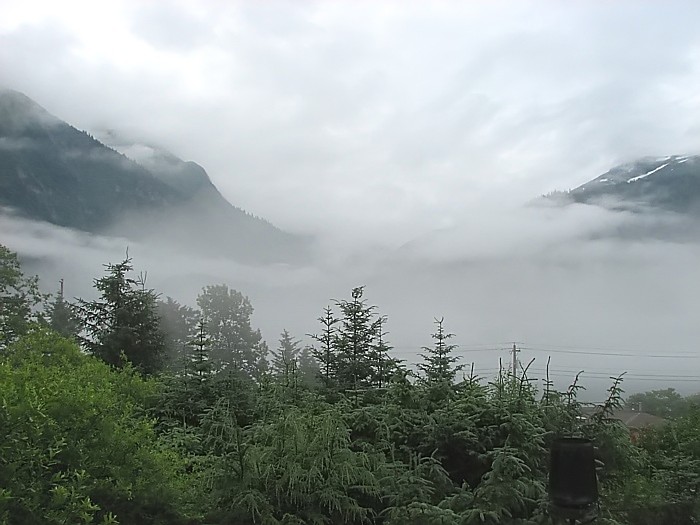 Fog Over Gastineau Channel
So many of the blogs I've read in the last few days have talked about the weather, particularly the ghastly hot weather in California that I decided to risk any popularity I might have and mention that we are very cool up here, in Alaska. I'm not certain the exact spot that David Kent took this picture, but it looks like it could easily be within two blocks of my apartment, because not only am I just a short distance above the Gastineau Channel, but within two blocks you are away from all signs of civilization and into the woods.
At any rate, we had a lovely foggy day, with a high of 58. This is one reason I live up here. The cool weather. The lovely, lovely fog. I think it is like living in a Chinese watercolor. To get this, we had to have ground soaking rain. We did. We are having more now. More fog predicted for the rest of the week.